Ashwell & Ashwell brings clients seasoned experience with local knowledge of the Fauquier, Culpeper, Prince William, Stafford, Warren, Arlington, Alexandria, Fairfax and Loudoun county courts.
Our knowledge of the judges, prosecutors, local commissioners and boards of supervisors is unsurpassed. Our attorneys' experience reaches even further—with cases in the Virginia Court of Appeals, Virginia State Supreme Court and up to the United States Supreme Court. We've earned the respect of judges and juries and opposing counsel. Most of all, we've earned the respect of our clients who trust us with their future.
"The history of our firm is our personal history—generations of the Ashwell family have grown up in this part of Virginia. Our firm's mission is to provide the absolute highest-caliber legal representation for those who also call it home." — Will Ashwell
Fresh approaches built on decades of legal expertise
Whatever size legal challenge you're facing, our attorneys apply the same fresh thinking that has enabled us to win high-profile, precedent-setting cases. These new strategies are further informed by Greg Ashwell's years as a private attorney plus his quarter-century as a Virginia State prosecutor and District Court judge. In every case, our talent and experience matter. In complex cases like fraud, civil litigation, divorce and serious criminal matters, our strengths are critical.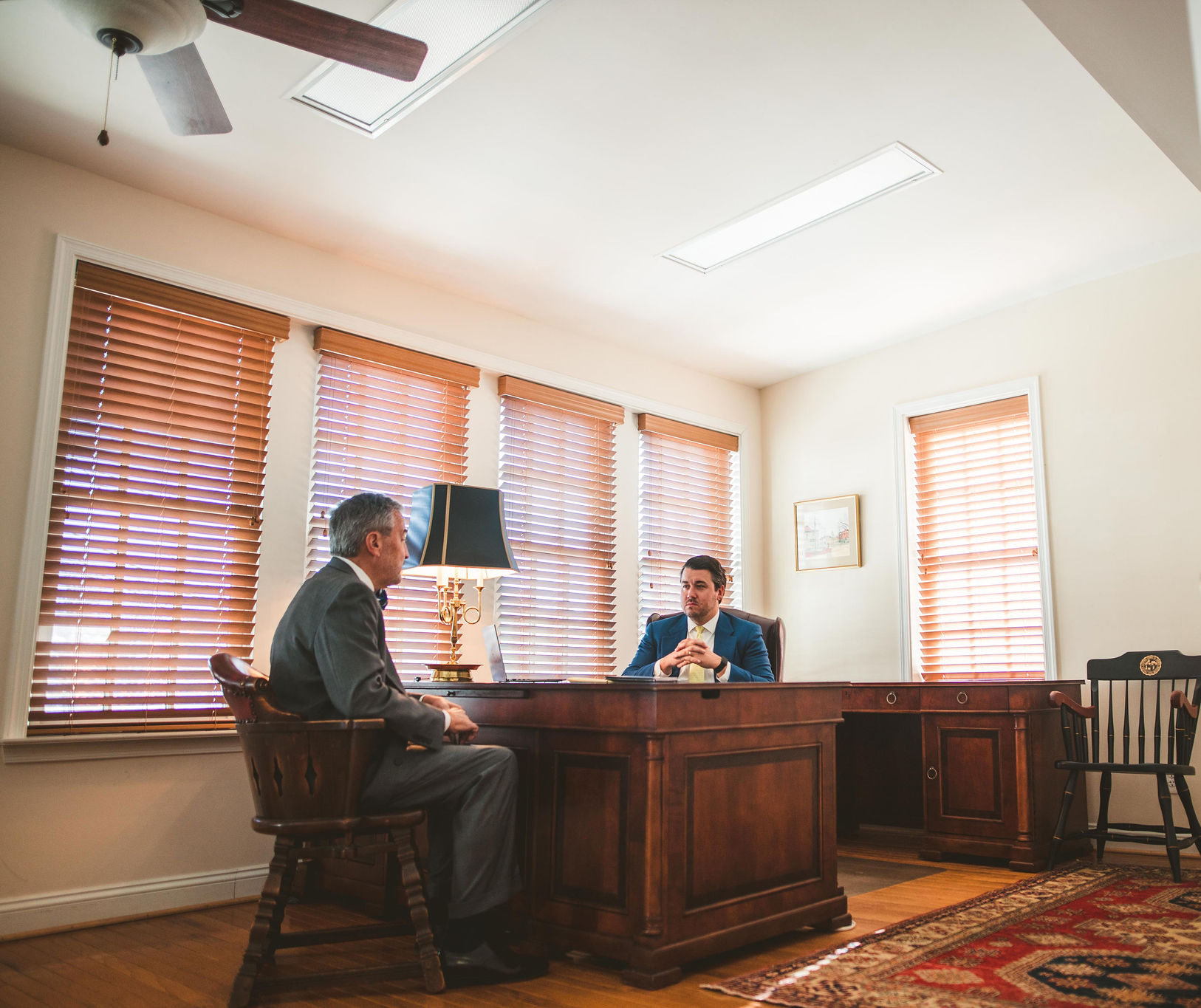 "I retired from the bench but not from the law. In joining my son, I've come full circle—returning to private practice and to representing people who genuinely matter to me." — Greg Ashwell
We don't spend our clients' time 'getting up to speed'
We give every Ashwell & Ashwell client our full attention and the law's full power to protect their interests. There's no guesswork or getting up to speed because there's virtually no legal scenario we haven't already encountered. From the initial meeting, you'll know what's ahead and how we'll present your strongest case. Because we know how judges and juries react to aggressive attorneys, your legal team delivers this formidable advocacy with consummate professionalism and unfailing civility.
We accelerate case preparation with
communications, practice management and research technologies to give clients a better experience and better outcomes.
What's the likely outcome of your case?
In an initial consultation we can show you what to expect.
To schedule your consultation: (540) 991-9100 or info@ashwell.law
Ashwell & Ashwell affiliations and recognitions:
---